Charlie Faye and the Fayettes bring back retro girl group sound
Published on: 2016-06-14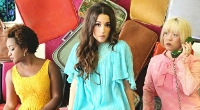 Charlie Faye and the Fayettes
Charlie Faye and the Fayettes magnificently capture retro 60's girl group sound on new album.
Peter Wolf: A Cure for Loneliness
Published on: 2016-05-20
Peter Wolf
Listening to Peter Wolf's new album A Cure for Loneliness might leave you thinking Wolf is in the midst of a full-blown existential crisis.
Loreena McKennitt and her mystical night in Portland
Published on: 2016-03-24
Loreena McKennitt
Loreena McKennitt visited Portland last night with a performance that was equal parts mystical, ethereal, and soothing.
Tommy Keene hits Secret Society Saturday
Published on: 2016-02-04
Tommy Keene
Tommy Keene is back with his fourth studio album in the last six years, Laugh Out Loud. The album shines in its overall elegance and is one of the best of his career. He appears at the Secret Society in Portland on Saturday.
Dave Fleschner and Earl Thomas join forces for new project
Published on: 2015-10-26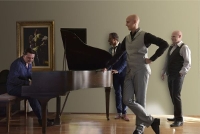 Dave Fleschner and friends
Where Love Begins is the title of the forthcoming album from The Blues Cabaret. It just might be a fitting title for the next chapter in Dave Fleschner's career as well.
Dave and Phil Alvin making up for lost time
Published on: 2015-09-22
Dave and Phil Alvin
Brothers Dave and Phil Alvin are back at it again, having just released "Lost Time", their second album together in the last two years. The brothers appear Thursday, Sept. 24 at the Aladdin Theater.
Rich Layton's miraculous return to music
Published on: 2015-09-21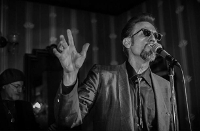 Rich Layton
Rich Layton thought his musical days were behind him not too long ago, his long musical career sabotaged by the inner ear condition tinnitus.
Lisa Pankratz on the Alvin Brothers reunion
Published on: 2015-07-01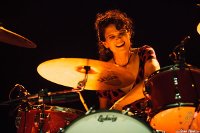 Lisa Prankratz
Not many people are happy with a back row seat. Not Lisa Pankratz, drummer for Dave and Phil Alvin, as she's had a great view of the two brothers reuniting over the last couple of years. She'll be joining them at the 2015 Safeway Waterfront Blues Festival.
James McMurtry brings his complicated game to the Aladdin
Published on: 2015-06-15
James McMurtry
Life may be complicated, but in his latest release James McMurtry does a mighty fine job capturing all of its little nuances.That, of course, is nothing new for the storytelling McMurtry, who Stephen King considers one of the best songwriters of his generation. Not bad praise from a man who can spin a pretty good yarn himself.
Mavericks continue their mavericky ways
Published on: 2015-05-20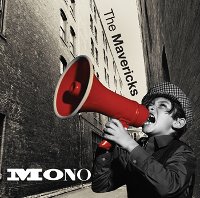 The Mavericks
Given enough time, just about anyone can use enough effects, auto-tuning, and engineering to make music sound sort of like, well, music. Take away all the gimmickry, though, and most musicians would sound radically different. Not The Mavericks.
Tomorrow arrives for Rhiannon Giddens
Published on: 2015-05-18
Rhiannon Giddens
To say Rhiannon Giddens has been busy lately would be a bit of an understatement. In the past 16 months, she has recorded her first solo album, was hand-picked by T-Bone Burnett to contribute to The New Basement Tapes (a revival of long-lost Bob Dylan lyrics), and has performed at the White House.